The OH9SCL radio station will be active in December from the heart of Santa Claus Land, but adding to it and making it more visible, Radio Arcala will utilize their most advanced technology and remotely driven station, signing OF9X to test their technology, ride the Polar Path and employ a 100 meter (330 foot) rotating tower with a 6-over-6-over-6-over-6 20M array. OH9SCL at Santa's workshop is based on a smaller array.
live streaming ----> http://www.justin.tv/of9x_tv
Watch live video from of9x_tv on www.justin.tv
OH9SCL & OF9X QRV FROM MUONIO VILLAGE, 200 KM NORTH OF SANTA AIRPORT
( Location N 67.55.98 and E 23.39.37 )
Santa Claus radio operators will open shop for Christmas on December 7, 2012 and you will hear these stations on and off during December, both domestically and remotely. For the opening ceremony, five (5) frozen radio operators will be physically in Muonio, Lapland to test the technology and hand out QSOs: Martti, OH2BH; Rami, OH3BHL; Juha, OH8NC; Kimmo, OH9MDV ja Aaro, OH9RJ.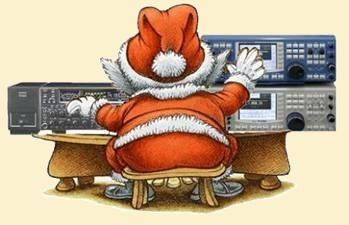 MORE INFO--->HERE